Antiques Fair
Every last Sunday of the month, the Antiques Fair takes place in the square just in front of the Villa.
Bad Weather

In case of bad weather, the Management reserves the right to close the park access for security reasons.
Booking

For the visit of Villa Contarini, Reggia Serenissima, we recommend to book in advance by calling the ticket office at telephone number 0495590347. The office is open every day 9.30 – 18.00 (except wednesdays)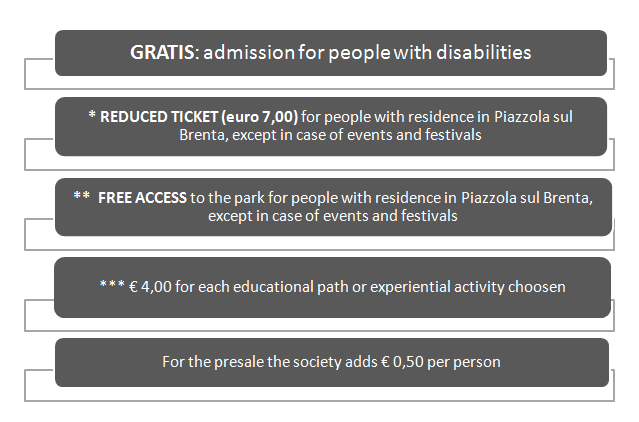 For the visit to the Villa a compulsory guided tour is provided. The cost of the guide is included on the entrance ticket.
The purchase of a ticket for the visit to Villa Contarini – Fondazione G. E. Ghirardi guarantees a 50% discount on the entrance ticket to the Monumental Complex of the Rocca di Monselice (www.castellodimonselice.it) and / or to other affiliated sites, if purchased within a month from the date of issue of the first ticket. This facility will not be applied to groups and schools.
In the Villa and its covered appurtenances it is forbidden to introduce dogs of any size, even if on a leash, and animals in general. Access to the park is allowed pif they have a leash, bags for dejection and muzzle in case of large dogs.